QUEENS, 11434, New York
Full Time
12-02-2022
Skills : Java,IT Proficiency
Develop and deliver complex analytics and reporting projects and/or solutions and Write Complex SQL queries on multiple tables using complex joins
Act as a key subject matter expert (SME)
Cultivate and maintain working relationships with all internal and external partners.
Develop and deliver complex analytics and reporting projects and/or solutions
Write Complex SQL queries on multiple tables using complex joins
Integrate and analyze data from multiple sources and support/perform qualitative data analysis to find root causes/opportunities.
Use strong programming skills to explore, examine and interpret large volumes of data in various forms
Visualizes Data – Creates graphical and narrative representations of outcomes analysis performed using Tableau
Write/Understand Python scripts to data wrangling , move files from S3 to Redshift and convert them into BI requirements
Provide support to delivery teams that are responsible for ensuring existing applications/dashboards are held harmless and enhanced (where applicable) as a result of the ESI integration. This may include analysis, new solution design, and validation activities.
Presents data to drive business decisions – Delivers data products in a timely manner using effective report and/or presentation formats intended to convey clinical performance of the organization for product development and improvement
Skills
Advanced technical skills/ knowledge of enterprise data warehouses such as Teradata, Hadoop, AWS(RedShift), DB2, etc.
Understanding of managed care business processes, data, systems, and applications for claims.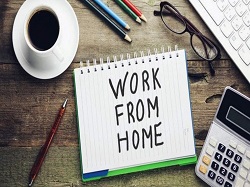 Java Full Stack Course - 100% Job Placement Support
Project-led, practical Full Stack Development Course with real internship-grade projects.
Impress recruiters with real work experience and land exciting Full Stack developer jobs.
Trusted by FORTUNE 500 to top startups. Real work experience.