KINGS, 11222, New York
Full Time
09-26-2022
Skills : Java,IT Proficiency
The Case Manager will provide direct services to residents of programs who are seriously and persistently mentally ill single adults. These individuals may have a co-occurring substance abuse diagnosis,
JOB SUMMARY
The Case Manager will provide direct services to residents of programs who are seriously and persistently mentally ill single adults. These individuals may have a co-occurring substance abuse diagnosis, HIV/AIDS, and others who for various reasons are at the risk of homelessness. Assist residents in increasing their capacity to live as independently as possible and become an active part of the local community. Some evening and weekend hours are required.
Incumbents in this job may have access to proprietary consumer or company information and must maintain the privacy and confidentiality of this information. All employees must perform their jobs with a focus on risk management, occupational safety and health, and providing internal and external customer service. Employees working in a supervisory capacity must practice effective human resources practices to ensure a healthy working environment.
KEY JOB DUTIES AND RESPONSIBILITIES
Provide case management/advocacy services to assigned caseload.
Provide counseling to residents.
Facilitate psycho-educational groups.
Participate as a member of a multiple disciplinary treatment team to help facilitate the recovery process of clients by providing individualized care.
Develop Restorative Services/Support Plans with residents.
Escort clients to scheduled/walk-in appointments and program services.
Maintain accurate and updated case records documenting client's progress in treatment and response to treatment services in accordance with the programs record keeping policy and procedures.
Develop clients discharge plan in conjunction with the Program Director/Assistant Program Director, Social Worker, Behavioral Specialist, client, family, referral sources and other community base agencies to which the client may be referred for continuing care.
Participate in outside meetings as assigned and provide feed back of information helpful to the operation and service delivery.
Attend and participate in regular staff meetings/In-Service trainings, case conferences and individual supervisory meetings.
Provide regular home visits to assist clients with building ADL skills in preparation of obtaining independence.
Submit timely Medicaid billing as applicable to program.
Perform other relevant duties as assigned.
SUPERVISORY RESPONSIBILITIES
This position has no supervisory responsibilities.
REQUIRED KNOWLEDGE, SKILLS, AND COMPETENCIES
Experience and knowledge of the homeless, mentally ill, MICA and HIV/AIDS population preferred. Knowledge of entitlements and HRA 2010E a plus. Must have continuing ability to work as a member of the team providing housing and services to a special needs population.
Strong written and oral communication skills. At least six months to two years experience in Case Management preferred. Proficiency in Microsoft Office computer programs.
Willingness to work with individuals who are Persistently Mentally Ill, Homeless and diagnosed with HIV/AIDS.
SPECIAL REQUIREMENTS
Bachelors Degree in Human Services or related field required.
Bi-lingual (English/Spanish) ability is a plus and experience in the Mental Health field.
Salary: $40,000
Benefit Offerings: Company offers health/dental, short-term & long-term disability insurance, group life insurance, AD&D insurance and EAP (Employee Assistance Program) services. Employees are also offered vacation, sick, personal and floater days in addition to twelve (12) paid holidays per year in addition to 403(b) retirement plan services.
WORK ENVIRONMENT
The incumbent must be willing to work and provide support to residents in the community and or in a congregate setting. The incumbent may be required to travel independently using public transportation. Overnight and weekends may be required.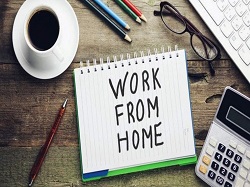 Java Full Stack Course - 100% Job Placement Support
Project-led, practical Full Stack Development Course with real internship-grade projects.
Impress recruiters with real work experience and land exciting Full Stack developer jobs.
Trusted by FORTUNE 500 to top startups. Real work experience.