QUEENS, 11451, New York
Full Time
09-23-2022
Skills : Java,IT Proficiency
Our Data Engineering teams are building our next generation Data platforms and are our main contributors to materialise Digital strategy
Our Data Engineering teams are building our next generation Data platforms and are our main contributors to materialise Digital
strategy.This role ensures that our BT data flows into our Analytics platforms and they are available for exploitation of our Global
Division.
You will be working in a very creative environment where you will contribute to the design and building of our Data pipelines
and supporting our new Data Science products.
Responsibilities:
Work closely with our internal teams of Solutions Architects, Data Designers,
Source System Experts and other stakeholders to understand requirements and translate them into a technical implementation
and design documentation and write code to build our Data pipelines.
Monitor and maintain our data pipelines focusing on improving
their performance.Recommending the correct technologies to be used and in the most cost effective manner.
Leave code better than you found it (and fully commented) and participate in CodeReviews.
Knowledge on and deep experience working with Google Data Products (e.g. BigQuery,
Dataflow, Dataproc, AI Building Blocks, Looker, Cloud Data Fusion, Dataprep, etc.).
Experience with SQL and NoSQL modern data stores.Solid Python programming skills.
Java other languages beneficial.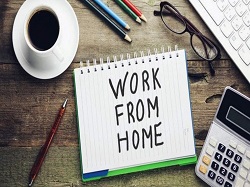 Java Full Stack Course - 100% Job Placement Support
Project-led, practical Full Stack Development Course with real internship-grade projects.
Impress recruiters with real work experience and land exciting Full Stack developer jobs.
Trusted by FORTUNE 500 to top startups. Real work experience.