NASSAU, 11802, New York
Full Time
12-02-2022
Skills : Java,IT Proficiency
We are looking for a Backend/Full Stack Web Developer to join our fast paced, fun, and motivated team. This is a one of a kind opportunity to bring your passion for writing high quality software in collaboration with a fantastic and supportive group
We are looking for a Backend/Full Stack Web Developer to join our fast paced, fun, and motivated team. This is a one of a kind
opportunity to bring your passion for writing high quality software in collaboration with a fantastic and supportive group of
engineers. You will have the opportunity to let your abilities shine and be involved in the entire software development cycle,
from design to release. You will be collaborating closely with product management and customer support teams to find the best
solutions for real client requirements. Then you will bring these solutions to life by architecting and implementing the design
all the way to production. You'll have an active role in defining the APIs, user interactions as well as the aesthetics of the
entire application.
Minimum requirements:

Coding Knowledge in Java/C/Python/C++/Golang or other compiled languages.
Experience/Trained with at least two additional languages.
Good problem solving, analytical, and troubleshooting skills.
Knowledge of TCP and HTTP protocols.
Knowledge/Experience developing in a Linux environment.
Job responsibilities:
Be an extraordinary programmer
Make sound technical decisions as the need arises
Design, implement, and test distributed control function in our Ruby-based Control Plane.
Implement RESTful API to support new features.
Cloud API enhancements for AWS EC2, Google Compute and all major cloud service providers.
Develop and maintain our next-generation Go-based HTTP proxy (data plane) that enhances and protects e-commerce (customers) sites.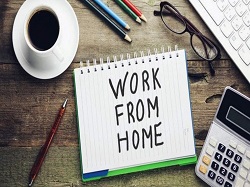 Java Full Stack Course - 100% Job Placement Support
Project-led, practical Full Stack Development Course with real internship-grade projects.
Impress recruiters with real work experience and land exciting Full Stack developer jobs.
Trusted by FORTUNE 500 to top startups. Real work experience.