BRONX, 10459, New York
Full Time
09-25-2022
Skills : Java,IT Proficiency
Responsible for monitoring and managing all user technical and operational support tickets Working to resolution, manage any help desk calls.
Responsible for monitoring and managing all user technical and operational support tickets Working to resolution, manage any help desk calls
Provide technical assistance to our internal teams
Perform as the appointed primary contact person for any system/technical outages as needed
Provide support assistance during day to day business hours as well
Manage incoming technical and operational support requests from users and internal teams
Basic operations and troubleshooting via a UNIX console, as needed

Preferred Skills
Have good understanding of various web programming languages and technologies, these should include but aren't limited to; HTML, CSS, JavaScript, Java, XML/RSS feeds, JSON & JSON formatting, API's, and Unix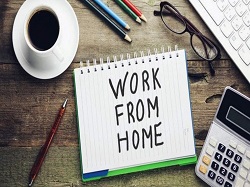 Java Full Stack Course - 100% Job Placement Support
Project-led, practical Full Stack Development Course with real internship-grade projects.
Impress recruiters with real work experience and land exciting Full Stack developer jobs.
Trusted by FORTUNE 500 to top startups. Real work experience.