KINGS, 11234, New York
Full Time
09-22-2022
Skills : Java,IT Proficiency
US Global Mobility leadership is seeking a Lead Specialist to provide end-to-end oversight and execution of global mobility special projects, governance, and policy-related activities.
The US Global (USG) Global Mobility organization (LLP) is responsible for the global mobility strategic and operational support to the US Firms' leaders and businesses, including end-to-end advisory support for all US and US India deployment types (US / US India inbound and outbound assignments and cross-border engagement deployments).
US Global Mobility leadership is seeking a Lead Specialist to provide end-to-end oversight and execution of global mobility special projects, governance, and policy-related activities.
Reports to: Special Projects, Governance & Policy Leader, Senior Manager
Description of Responsibilities
Examples of specific responsibilities include but are not limited to:
End-to-end planning and delivery of continuous improvement projects and initiatives for US and USI Global Mobility teams / function and processes
Coordination of feedback channels from Global Mobility teams (e.g., Business Advisory, Employee Experience, Strategy & Operations, etc.) to support identification of new projects or programs and / or improvement areas across productivity, quality, relationships, and customer experience
Owns tracking of inventory of projects and annual budget, including prioritization and finalization of project roadmap for each fiscal year
Leads design and scoping phases for all prioritized projects and leads implementation for a core set of projects
Executes on strategy / process to transition "project" work to "business as usual" team
Supports benchmarking to external organizations, processes, and procedures to ideate continuous improvement initiatives
Leads process documentation for annual projects process and works with support team members to keep up-to-date and refine/enhance as needed
Reviews US / USI Global Mobility program documents (e.g., process documents, education and support materials, etc.) and tracks progress for updates in support of governance processes
Leads quarterly governance scorecard review, including monitoring activities and updating documents processes for each deployment program
Advises the US and USI Global Mobility teams on the application of Global Mobility policy
Tracks policy decisions/changes and helps to identify the resulting impact on underlying processes
Leads regular reviews of all policy guides and identifies required revisions, including management of communications with key stakeholders and/or SMEs
Researches policy questions and historical precedence, and stays abreast of industry trends to assess and recommend changes
Escalates complex issues to Special Projects, Governance & Policy Leader, as required
Engages with other support team members from US and USI Global Mobility for execution of activities and monitors work as necessary, including providing informal coaching and guidance as appropriate
Completes other duties as assigned, related to other requested Strategy or Operations global mobility team activities
Ability to travel 0-20% on average, based on the work you do and the clients and industries/sectors you serve.
Limited immigration sponsorship available for role.
Desired Skill Set:
Collaboration and internal group partnering
Stakeholder management and relationship building
Detail oriented with strong analytical and problem-solving skills
Strong verbal and written communication skills, including presentations/communications for executive-level audiences
Results oriented, able to work independently in a fast-paced primarily virtual environment, while balancing support of multiple initiatives
Understanding of change management strategies and processes
Experience developing and implementing process improvement/continuous improvement initiatives
Knowledge of Six Sigma or continuous improvement is desired
PMP certification is beneficial
Knowledge of Global Mobility processes and programs
Ability to manage project budgets and plans
Advanced proficiency in Microsoft PowerPoint, Project, Excel, and Visio
Typically requires a minimum of 5 years of directly related experience, including subject matter expertise in global mobility (preferred)
For individuals assigned and/or hired to work in Colorado is required by law to include a reasonable estimate of the compensation range for this role. This compensation range is specific to the State of Colorado and takes into account the wide range of factors that are considered in making compensation decisions including but not limited to skill sets; experience and training; licensure and certifications; and delivery model. We would not anticipate that the individual hired into this role would land at or near the top end of the range, but such a decision will be dependent on the facts and circumstances of each case. A reasonable estimate of $78,570 - $144,695
All qualified applicants will receive consideration for employment without regard to race, color, religion, sex, sexual orientation, gender identity, national origin, age, disability or protected veteran status, or any other legally protected basis, in accordance with applicable law.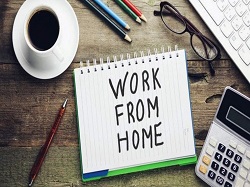 Java Full Stack Course - 100% Job Placement Support
Project-led, practical Full Stack Development Course with real internship-grade projects.
Impress recruiters with real work experience and land exciting Full Stack developer jobs.
Trusted by FORTUNE 500 to top startups. Real work experience.